Intenza 550Ce2 Escalate Climber – Entertainment Series
Intenza's Smart StepHeight technology means users can choose between 20 unique step-height options.
InCare 2.0 provides proactive machine diagnostics via built-in USB connection.
Produced with our planet and our employees in mind, the Escalate 550 Series Climber meets ErP standards and gives peace of mind to end users and facilities alike.
19-inch Capacitive Touch Display
Intenzacast (mobile mirroring)
Escalate 550Ce2 Escalate Climber Highlights
Smart StepHeight – Intenza's Smart StepHeight technology means users can choose between 20 unique step-height options.
InCare™ 2.0 – Provides proactive machine diagnostics via Wi-Fi connection, allowing real-time updates and alerts.
Eco-Friendly – Produced with our planet and our employees in mind, the 550Series Treadmill meets ErP standards and gives peace of mind to end users and facilities alike.
Intenzacast™  – Users with Android or iOS devices can now mirror entertainment from their mobile device to the e2 Console display
Virtual Scenery – Take your workout to new places: explore beautiful scenery from all over the world that moves dynamically with the user.
Why the Escalate 550™ Series Adjustable Step Height Climber?
For over 20 years, climbing exercisers have been regaled as one of the most efficient ways to build lower body strength and enhance cardio respiratory fitness. The benefits are undeniable, but the target demographic has always been limited. Until now. Introducing the Intenza Escalate 550™ Series, the world's first-ever adjustable-step-height climber.
The Escalate 550™ Series Climber opens up the world of climbing exercise to users at every fitness level. Our revolutionary Smart StepHeight Technology allows users to choose between 20 unique step-height variations. Whether you want to regain joint flexibility post-surgery, ease back into a workout routine, or push yourself to your physical limits, the 550Ce2 lets you fine-tune the intensity of your workout to align with your unique cardiovascular and range-of-motion goals.
A Step Above
The latest in user interface and a new generation of proactive machine diagnostics with InCare 2.0 would have made the 'Escalate' 550 Series Climber a step forward in the evolution of stair climbers, but we didn't stop there. The 'Escalate' takes climbers to new heights – and new audiences – creating a category of its own with Smart StepHeight technology. Users can now adjust between 20 step-height variations, an advance that will leave consumers adjusting their expectations, too.
A Better Way
Delivering the best product available is in our DNA, and so is preserving our planet. Produced in a revolutionary sustainable facility, customers at all levels can feel good about Intenza's responsibility when it comes to our shared home and resources. Users that respect the environment are looking for a better way. At Intenza, better is a way of life.
Fitness for All
The 'Escalate' 550 Series Climber from Intenza opens up the world of climbing exercises to users at every fitness level. Consumers have come to expect technology to meet them where they are, and our revolutionary adjustable step height technology does just that. Whether you want to regain joint flexibility post-surgery, ease back into a workout routine, or push yourself to your physical limits, the Intenza 'Escalate' lets you fine-tune the intensity of your workout to align with your unique cardiovascular and range-of-motion goals.
As with every product in the Intenza Collection, the Intenza 550 Series is true to its Intenza DNA– thoughtfully designed, beautifully refined, and exquisitely executed.
Additional Information
SKU
INT-550Ce2
MPN
550Ce2
Manufacturer
Intenza
Condition
New
Warranty Type
Commercial Warranty
Commercial Warranty Details

Frame:

 

7 Years
Mechanical:

 

2 Years
Electronics:

 

2 Years
Console:

 

2 Years
External Device Connectors:

 

1 Year
Wear Items:

 

1 Year
Labour:

 

2 Years

Accessories
Water and Accessory Holders
Adjustable
10.4cm (4 in) – 19.6cm (7.7 in) adjustable step height
Display
19-inch capactive touch display
Controls
Touch Screen Controls
Brake
Generator braking system
Speed Range
16-180 SPM range ( Speed per Minutes)
Incline Range
20-40 degrees incline range
Cooling Fan
No
Workouts
Race, Fitness Test, HR Programs, Custom Programs, Preset Programs, Target Programs, Quick Start
Heart Rate Monitor
Yes
AV Entertainment
Analogue and Digital TV (DVB-T/T2/C/S, ISDB, ATSC)
Connectivity
Wi-Fi, Ethernet, Bluetooth Headphone Support, TV Inout, HDMI Input, Headphone Jack, USB Connectivity, C-Safe (TCPIP . RS232) Connectivity
Step Up Height
31cm
Electrical Requirement
Self-powered
Has wheels
Yes
Size
User height range: 147cm – 193cm
Stride Length
26cm step depth, 54cm step width
Dimensions
1960 x 860 x 2120mm (height 2340mm at max incline)
Weight
331kg
Shipping Weight
427kg
Maximum User Weight
181kg (400lb)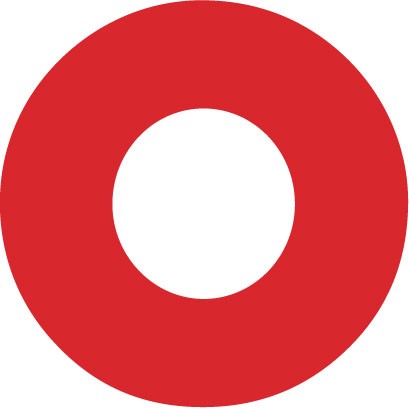 Instant Online Decision – No Paperwork Involved
Finance options are available on all orders over £280. You can select your finance option by adding your item(s) to your shopping basket and then choose the Klarna finance option in the payment section at checkout.
Note: Finance is only available to UK residents over the age of 18. Subject to terms and conditions. Signature on delivery will be required. Goods will only be delivered to your billing address, and not to an alternative delivery address. Find out more about financing your purchase.
Delivery and Returns
We offer a range of delivery options, depending on the product you're buying and where you would like your order delivered. Find out more about our delivery options and returns policy below.
With all cardio products except from Concept2 units we reccommend specialist installation. If this is applicable to your order, one of our team will be in touch to book a suitabe date in with you.
Standard Delivery
Please allow 3-5 business days for delivery. Standard delivery from £9.95 inc-VAT.
Free Delivery
Free UK mainland delivery is available on selected products only. Please allow at least 5-7 business days for delivery.
Note: For large or heavy items we currently offer a kerbside pallet drop only. For more details please call +297-222-2222
UK postcode exceptions: Free delivery is currently not available to the following postcodes beginning with: BT, KA27, KA28, FK18-FK21, HS1-HS9, IV1-IV63, PA20-PA88, PH17-PH50, KW1-KW17, PO30-PO41, ZE1, ZE2, ZE3, IM, IOM, JE and GY. Postcode exception areas include Scottish Highlands & Islands, Isle of Man, Channel Islands and Northern Ireland.
Returns Policy: You have fourteen (14) days, from receipt of cancellable goods, to notify us if you wish to cancel your order or exchange an item. For more information on our returns policy please click here.