Product Description
550Ti Treadmill Highlights
High Endurance – 4000+ hours of maintenance-free performance are part of one of the highest quality builds on the market.
InCare™ 2.0 – provides proactive machine diagnostics via Wi-Fi connection, allowing real-time updates and alerts.
Eco-Friendly – Produced with our planet and our employees in mind, the 550 Series Treadmill meets ErP standards and gives peace of mind to end users and facilities alike.
A Better Running Experience.
Because walking, jogging and running are the most instinctive forms of movement for most people, treadmills find themselves at the heart of many fitness facilities and are widely used by exercisers of all fitness levels. Smooth, stable and confident forward motion is natural so it only makes sense to workout on equipment that feels solid and natural.
Designed for the natural tendencies of managers and exercisers, cardio equipment of true value is designed for the natural tendencies of the people using it.  It should give exercisers an easy learning curve and enjoyable workout.  It should give managers reliability and straightforward maintenance.  And, it should give both satisfaction and confidence, naturally.
Why the 550T Series?
Awarded 2014 Fitness Tribune Design Award, the 550Te Treadmill has earned the reputation of being high calibre cardio equipment.  The 550T Series merges stunning design and smart technology with the entertainment and performance features exercisers demand. 
The eye—catching design of our 550T Series blends artistic lines and the long—lasting beauty of aluminium elements with today's must—have technology creating a line of cardio products truly for the 21st Century.
Exercisers marvel at the stable, spacious experience of working out on an Intenza Treadmill while operators love the ease of maintenance and sleek, upscale look it adds to their facility. 
Design
Stability
The 550Ti achieves a level of stability that sets a new gold standard in commercial treadmills. The heaviest on the commercial market, Intenza treadmills create the sensation of running on solid ground unlike machines with raised platforms that can bounce and vibrate. Coupled with an elastomer cushioning and extra long running surface, users can walk or run freely, stretching and lengthening their stride, as naturally as if they were on solid ground.
Ample running surface on a 61" (155 cm) platform accommodates runners with long strides
Meets EN957 safety standards bringing confidence to exercisers and facility owners alike.
Endurance
Endurance is needed not just for exercise. Endurance is needed for exercise equipment itself. Commercially, treadmills can face unrelenting use often in less-than-ideal conditions. The value in a quality treadmill is its ability to perform in heat, humidity, and repeated impact hour after hour, day after day, looking good all the while.
That's endurance. That's value. That's the 550Ti.
4000+ hours of maintenance-free performance is provided by the 550Ti's reversible, wax-impregnated deck
2.5 mm belt is pre-waxed, simplifying setup and maintenance
Aluminium upright posts preserve the premium look of the machine, and your facility, by resisting rust and corrosion even in humid environments
4-HP industrial grade motor provides continuous-duty power supply
Motor achieves a top speed 15.6 mph (25 km/h) and an incline of 15%.
Comfort Fit™ Features
Intenza treadmills complement the natural motions – and emotions – of the person using them. Personal space matters, it's at a premium in a fitness centre. The 550Ti protects personal space, allowing exercisers to get into their zone and stay there, distraction-free, for the duration of their workout thanks to the comfort and convenience of its spaciously designed running surface and cockpit area.
Large running platform creates secure, comfortable experience
Accommodates users weighing up to 181kg (400lbs)
Ergo Bar Control Centre uses instinctive stick shift to adjust speed and elevation without breaking stride
Streamlined motor cover design offers unobstructed room for comfortable running at any pace.
Exerciser Experience
Easy To Learn
The cardio equipment people are most likely to use is the cardio equipment they are most comfortable with – where the learning curve is low and their confidence is high.
i series treadmills, bikes, and elliptical trainers, share the same console – eliminating the learning curve between machines and giving exercisers the confidence to explore new workout options.
Straightforward access to all workouts and programming with Intenza's exclusive Uni-Dial Navigation Control TM – simply turn and press a single dial.
Users have a complete understanding of the console after only a few minutes of exploring it.
Easy To Enjoy
Fitness equipment, by its very nature, can be complicated machinery. And Intenza products are, indeed, precisely engineered to exacting standards but that is why they're so logical, so understandable, so kind to your body – the most important machine of all.
61" x 22" (56 x 155 cm) running deck provides ample room for various running styles
Facility operators can pre-set maximum usage times during peak hours – so everybody gets a chance to enjoy the Intenza machines.
Large, 18-character LED message centre provides a clear visual of all information needed including:

Heart rate, incline, pace, time, METS, calories, distance, speed, workout summary, and workout profile.
Eco-Features
Environmentally Friendly
Meets European Directive 2013 ErP Standards for EcoDesign for reducing environmental impact and energy consumption throughout its lifetime.
After 60 seconds of detecting no strides, Intenza treadmill belts instinctively stop; this is a safety measure for the user. As an added energy saving measure for the facility, the console goes into power saving mode reducing energy consumption to 0.4 watts
All Intenza products are built under our rigorous green manufacturing practices.  
About Intenza
Additional Information
SKU
INT-550Ti
Manufacturer
Intenza
Condition
New
Warranty Type
Commercial Warranty
Commercial Warranty Details

Frame:

 

7 Years
Mechanical:

 

2 Years
Electronics:

 

2 Years
Console:

 

2 Years
Motor:

 

5 Years
Belt & Deck:

 

2 Years or 4000 Hours
External Device Connectors:

 

1 Year
Wear Items:

 

1 Year
Labour:

 

2 Years

Cushion System
Elastomer Shock Absorber
Display
LED Display
Speed Range
0.8-25km/h (0.5-15.6mph)
Incline Range
0-15%
Running Area
56 x 155cm
Cooling Fan
No
Workouts
Race, Fitness Test, HR Programs, Custom Programs, Preset Programs, Target Programs, Quick Start
Heart Rate Monitor
Yes
Connectivity
USB Connectivity, C-Safe (TCPIP/RS232) Connectivity
Step Up Height
27cm
Motor
4HP Industrial Grade AC Motor
Electrical Requirement
Dedicated 15 amp AC branch circuit
Has wheels
Yes
Belt Type
2.5mm Pre-waxed Belt
Dimensions
2150 x 960 x 1540mm
Weight
228kg
Shipping Weight
292kg
Maximum User Weight
181kg (400lb)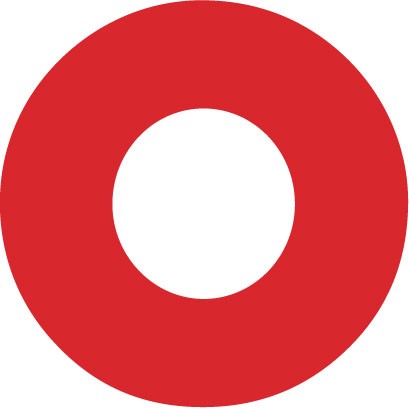 Instant Online Decision – No Paperwork Involved
Finance options are available on all orders over £280. You can select your finance option by adding your item(s) to your shopping basket and then choose the Klarna finance option in the payment section at checkout.
Note: Finance is only available to UK residents over the age of 18. Subject to terms and conditions. Signature on delivery will be required. Goods will only be delivered to your billing address, and not to an alternative delivery address. Find out more about financing your purchase.
Delivery and Returns
We offer a range of delivery options, depending on the product you're buying and where you would like your order delivered. Find out more about our delivery options and returns policy below.
With all cardio products except from Concept2 units we reccommend specialist installation. If this is applicable to your order, one of our team will be in touch to book a suitabe date in with you.
Standard Delivery
Please allow 3-5 business days for delivery. Standard delivery from £9.95 inc-VAT.
Free Delivery
Free UK mainland delivery is available on selected products only. Please allow at least 5-7 business days for delivery.
Note: For large or heavy items we currently offer a kerbside pallet drop only. For more details please call +297-222-2222
UK postcode exceptions: Free delivery is currently not available to the following postcodes beginning with: BT, KA27, KA28, FK18-FK21, HS1-HS9, IV1-IV63, PA20-PA88, PH17-PH50, KW1-KW17, PO30-PO41, ZE1, ZE2, ZE3, IM, IOM, JE and GY. Postcode exception areas include Scottish Highlands & Islands, Isle of Man, Channel Islands and Northern Ireland.
Returns Policy: You have fourteen (14) days, from receipt of cancellable goods, to notify us if you wish to cancel your order or exchange an item. For more information on our returns policy please click here.